Best Australian films since 1991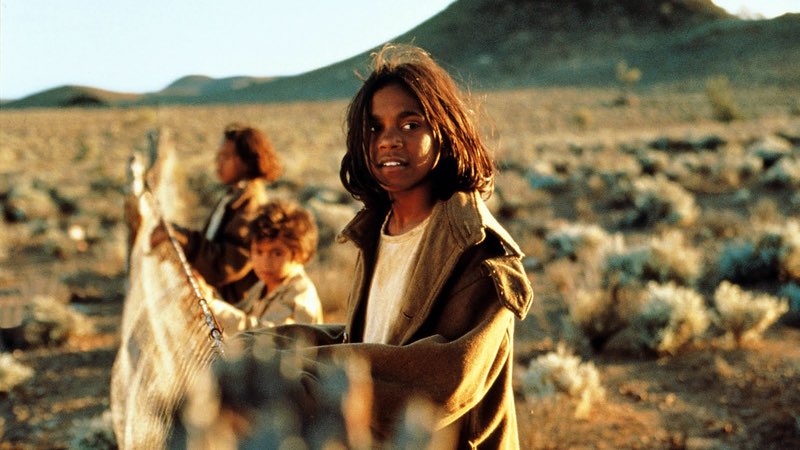 Molly, Daisy, and Gracie at the rabbit fence
What began during a conversation with Dan and Jody a few weeks ago about good Australian Cinema, and continued last night as a list of Australian film recommendations for Shoham and Michel from the local video store, debuts here as the preliminary list of best Australian movies in the last fifteen years. The following list is compiled from a combination of unreliable memory traces, favourite actor preferences, and IMDb assaults undertaken by Yours Truly. It may not be the most systematic list ever put together. Do you spot any errors or omissions? Leave a comment. Let's sort this out.
(All movie links point to Wikipedia.)
The Keating years (1991–1996)
The Howard years (1996–2007)
The Rudd years (2007–2010)
The Gillard years (2010–2013)
The Abbott years (2013–2015)
The Turnbull years (2015–)
¯\_(ツ)_/¯
Contenders
Certificate of participation
Rules for inclusion
To plug for having a movie added to or subtracted from the list, please keep the following points in mind. An "Australian movie" is taken to be any movie that is set, filmed and produced mostly in Australia. Examples: Oscar and Lucinda is an adaptation of a Peter Carey novel, set in Australia, therefore it's Australian. The Matrix was filmed in Australia, co-produced by an Australian company, and stars many Australian actors and the city of Sydney, but since is not set in Sydney and since all characters have an American accent, it is not Australian. Similarly, though Finding Nemo was set in Australia, and starred some Australian actors, it was produced, written and directed by Americans in the U.S., and is therefore not Australian. Finally, since most movies begin production at least a year before they are released, Keating gets all of 1996, even though he lost the bloody election in March of that year.
Major updates
I've added films, here and there, since I first posted this list—but there have been a couple of major updates:
February, 2009: Included many additional films in Contenders list based on suggestions received in the comments (see details).
July, 2012: More films added to Contenders based on new comments (see details), along with missing titles thanks to GoMA's list of women in contemporary Australian film (thanks E).
February, 2016: Updated links to point to Wikipedia instead of IMDb.
April, 2018: Turned off comments (because spam ?), but email me if you have something to say and I'll turn them on again.