Restore 'Show plain text alternative'
Apple removed the ability to view plaintext alternatives in the latest version of Mail. This is silly.
Please use Mail > Provide Mail Feedback to ask the Mac OSX Team to restore "Show plain text alternative" as a menu item and via Command-Option-P in the Mavericks version of Mail.app.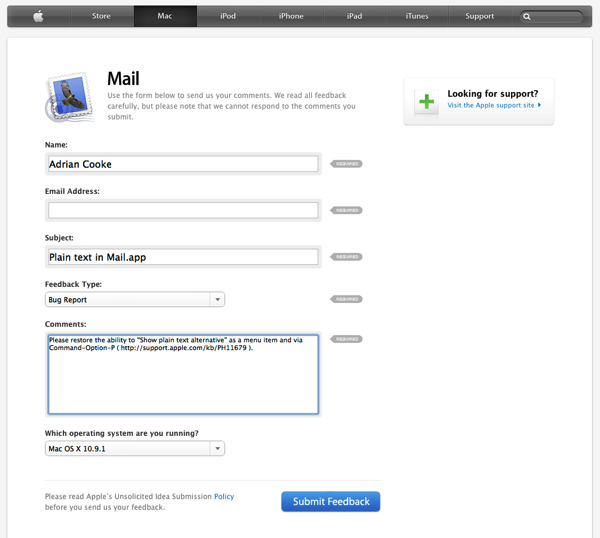 I added it to a recent Apple Store survey for good measure.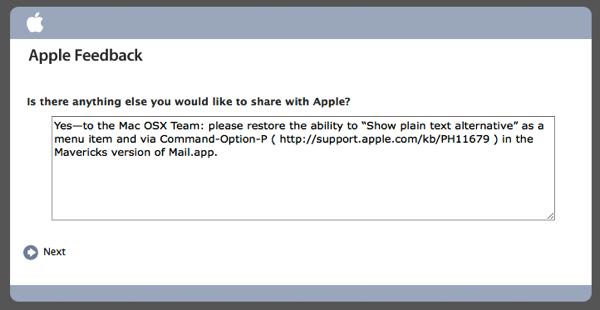 Update – Feb. 25: See also: Mail improvements in OS X 10.9.2 by Joe Kissell.