Way of the future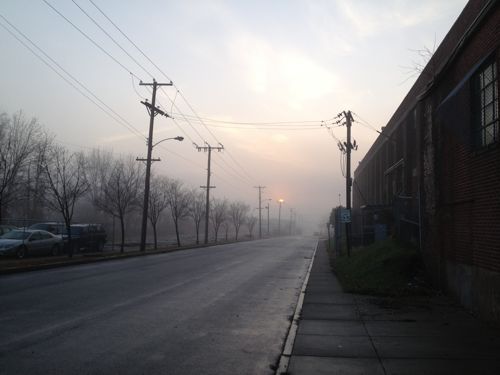 N. Main St., 7 a.m. Nobody is planning to put a Starbucks here.
Regarding Centerplan's proposal to Wesleyan for a new bookstore on Washington Street:
Major retail stores or restaurants at this location would make traffic worse throughout much of the North End, not just at the proposed site. Because this section of road is so congested, the addition would probably increase traffic cutting through the North End via Prospect, Spring, High and Grand. The volume of traffic that does this to avoid the Washington-Main intersection is already very high. Adding another blockage on Washington will make it worse. Cars not stopping at stop signs, and driving too fast on these streets, is already a problem, and our neighborhood has a lot of children, students and other pedestrians.

As for national chains, it doesn't really matter what they are, the reason they want to be there is because the road is busy and the rent is cheaper, otherwise they'd be headed to Main Street. It's a car-centric business opportunity and that's not necessarily in the best interests of Wesleyan or Middletown.

Regarding the Wesleyan Bookstore itself, I'm with Ed and Karen.
You can't fight progress, but at least you can blog about it.
Update (Dec. 2016): This story had a surprisingly good outcome.