Machine, rail and tree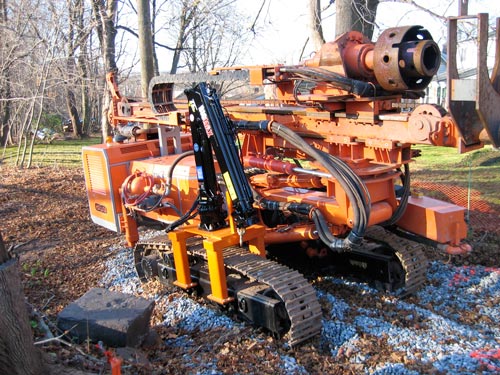 "Big Max," parked at the north end of our bridge
First up we have a machine that might be used in the tearing down and/or building up of bridges, or perhaps in the installation and/or removal of telegraph poles—both are happening right now, and yes, our neighbourhood is a hotbed of activity, you had better believe.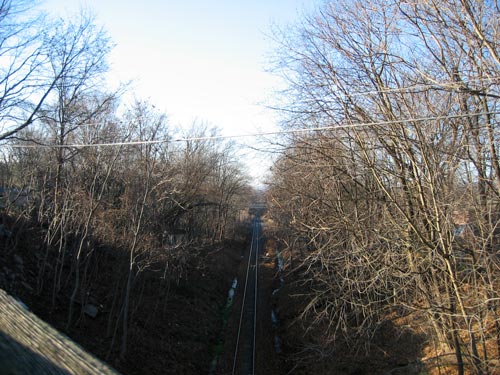 The tracks
Next is a shot of the railway line taken by holding the camera high above my head to get above the fence that doesn't look like it would save you if you leaned on it but nevertheless usually supplies the necessary psychological reassurance that one will probably get to the other side safely, at least this one time.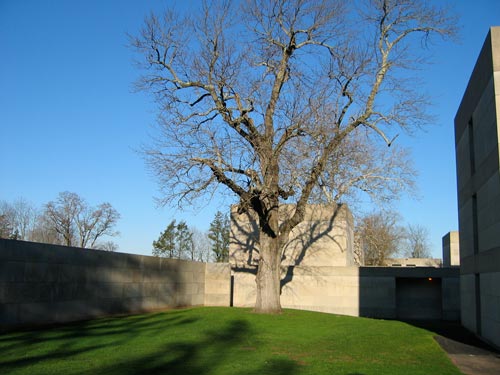 My favourite tree on campus
And finally we have a shot of what is probably most accurately described as my favourite tree/built environment combination on campus, some kind of oaky, elmy thing nestled amidst the brutalist CFA structures I walk between every day that remind me of QPAC which in turn is strangely comforting.