Understatement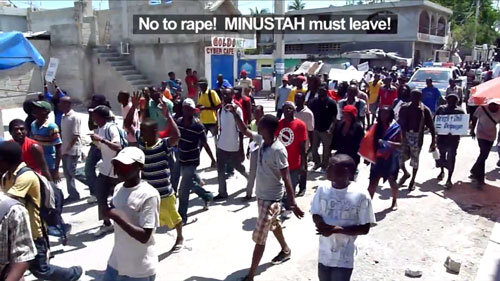 Footage by Ansel Herz, Mediahacker.
Watch it →
On September 14 the BBC reported on the protest by Haitans against MINUSTAH (the U.N. mission) in Port-au-Prince, saying:
The UN peacekeeping force was first deployed in Haiti in 2004 to restore order following the overthrow of President Jean-Bertrand Aristide.

Its mandate was extended after the devastating earthquake in January 2010, and its strength was increased to around 12,000.

Minustah has helped post-earthquake recovery efforts and supervised this year's presidential election.

But it has also drawn controversy, including allegations of excessive use of force.

Some Haitians regard it as an occupying force.
No kidding. U.N. troops brought a cholera epidemic to Haiti, and recently it came to light that several of them gang-raped an 18 year old Haitian man in July. And that's lately. This force has been installed in Haiti since 2004.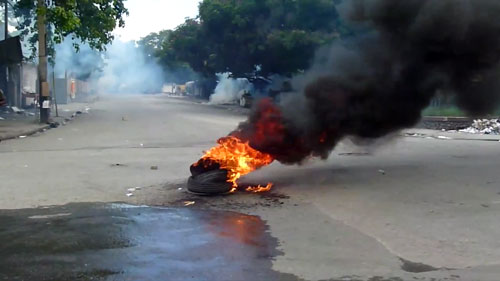 Police fired tear gas canisters, someone lit tyres.
Footage
by Ansel Herz.
Good that the BBC covered this story at all, but if you really want to know what's going on with the U.N. in Haiti check out Ansel Herz's Mediahacker or follow him on Twitter.