Static FBML no more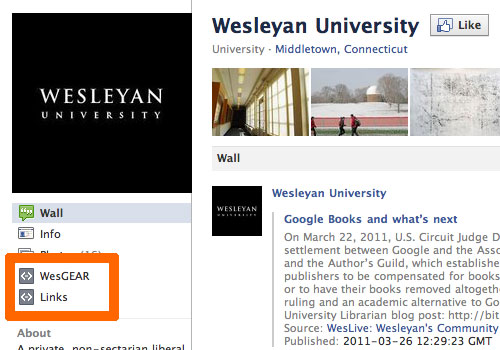 "Tabs" on the
Wesleyan Facebook page
From the Facebook Developer blog last week:
Starting Friday, March 18th, you will no longer be able to create new FBML apps and Pages will no longer be able to add the Static FBML app. While all existing apps on Pages using FBML or the Static FBML app will continue to work, we strongly recommend that these apps transition to iframes as soon as possible. Lastly, we want to be clear that our deprecation of FBML does not impact XFBML, such as the tags that support social plugins.
One's instructions have been stale since Pages were updated in February with design changes and a new admin identity model. So it goes.