American metal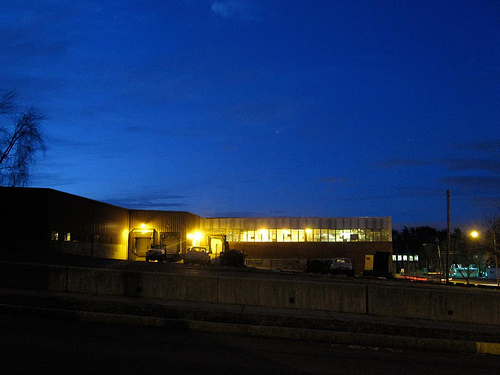 American Metal Crafters building.
Enhance it!
Now that she can venture further afield, Genie and I pass this building on our evening walks. Perhaps dusk light is to ogling buildings as beer goggles are to ogling people. But there's a lot to love about this building at any time of the day. It's a place where they make a living out of making physical objects, for one. And the place is covered in these excellent signs as well.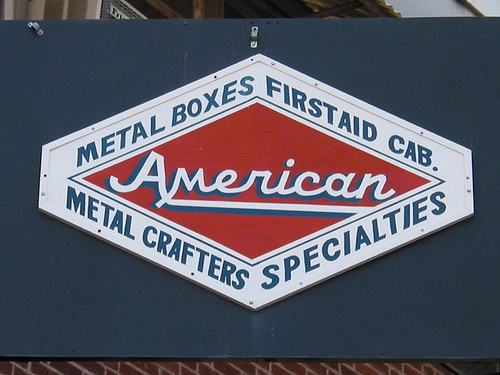 American Metal Crafters sign.
Enhance it!
"American Metal Crafters • Metal Boxes • First Aid Cab. • Specialties." Doesn't matter what you need. They can make it, see? ("And the book itself is but a tissue of signs.") Ah, yes. There's so much signification going on in these signs. So much strength, simplicity and value. A semiotician's dream.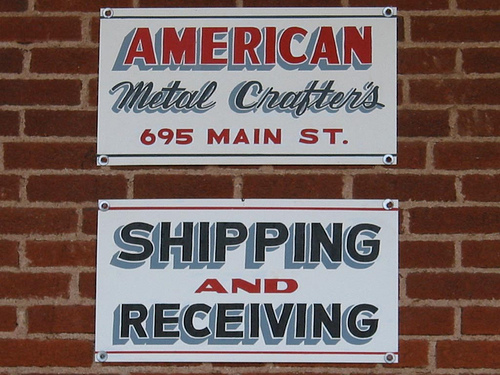 Shipping
and
receiving.
Enhance it!
Hey web designer, that's not a drop shadow, this… You get the idea. To think of the effort that we collectively put into making things feel this way—textures in visual design, physicality in interface design, pre-worn jeans, mud on the SUV (huh?). Here it is all effortless, functional, un-reflexive. From a point in space and time when such things came naturally. And we are never going back.
So, I trust I've won you over. Great effin' building.