For the time being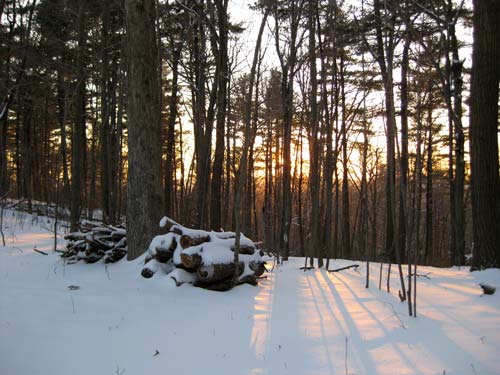 While walking with Genie at Wadsworth Mansion, just a few weeks ago
Kris recently reflected that:
The stories of old people planting trees, knowing they'll never see them grown, are lovely for their message of faith in a long future that can't be claimed. But equally beautiful is the thought of building something for the time being, knowing it may not last out the decade—or the year—or even, quite horribly, the week—and doing so anyway because what there is today matters as much as the possibility of the future.
For most of the time I've lived in New England I haven't had a garden of my own to take care of. But almost from the beginning I noticed how Connecticut residents do exactly what Kris is talking about: every spring they plant flowers that will last for only a few weeks or months. They take it completely for granted, and they take pride in their work. Bulbs, potted plants, garden beds that sprout and then leap into colour. It reminds me of Toowoomba a bit.
Back in Brisbane—where my only prior experience looking after gardens was helping my mum in hers—I know that you can leave a potted plant outside all year long. Here, you can't, if you want to keep your pot in one piece.
So far my accomplishments in the garden amount to keeping plants trimmed, the grass cut and getting a few geraniums to hang on from the summer until last fall. It was a start, not so much at a garden that persists, but at the habit of working without thinking too much about the future.