Shpongle five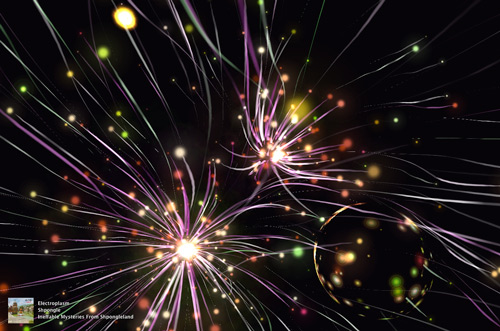 Listening to "Electroplasm"
New Shpongle (Ineffable Mysteries From Shpongleland) is one month away :
Here's the final track titles that will make up the new Shpongle Album now due for release in November 2009:

Electroplasm
Spongolise Spoken Here
Nothing Is Something Worth Doing
Ineffable Mysteries
I Am You
Invisible Man In A Fluorescent Suit
No Turn Unstoned
Walking Backwards Through The Cosmic Mirror
I gots the jitters.†
Update: the album now has a Wikipedia page.
Update 2: Ineffable Mysteries ships on November 2 in the U.K. According to Amazon, the U.S. release date is November 28.
Update 3: Wow, shock. It's awesome.
† Sidenote: according to the "ships on" Twisted Records link above, Storm Thorgerson designed the CD booklet.