The China Project at GoMA
GoMA—Queensland's Gallery of Modern Art—took my breath away: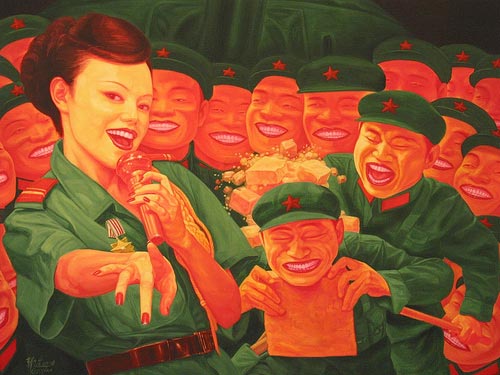 Guo Jian's
The day before I went away
(2008), from
The China Project photo set
Brisbanites and visitors, if you haven't yet been to GoMA, I urge you to pay a visit. It truly is a world-class museum, and The China Project will knock your socks off. 'Tis also free. While I'm at it, not only is the new building amazing, but the renovations to the State Library and the Queensland Museum and Art Gallery have redefined the space into something at once very special and highly approachable. Awesome bookshops, too. Props to the Queensland Art Gallery for the remarkable transformation they've wrought at the cultural centre.