Melbo
Elena calls it "Melbo." It's the traditional home of the Wurundjeri, Boonwurrung and Wathaurong.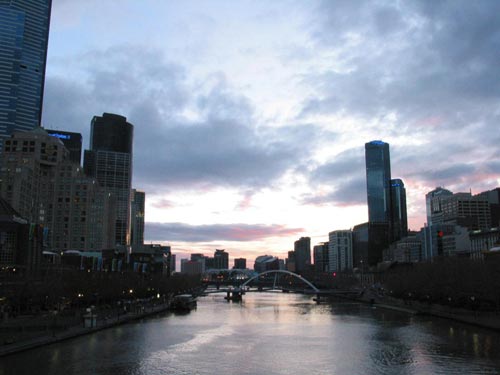 Birrarung (also known as the Yarra River), viewed from Princess Bridge
We caught up with friends, looked at tons of art and a fair bit of graffiti, drank copious amounts of coffee and ate our way around the rainy city. It was hard to leave, and the loved ones are greatly missed already. Of course, there's now a Melbourne photo set on Flickr.