Chris Cunningham (the video artist)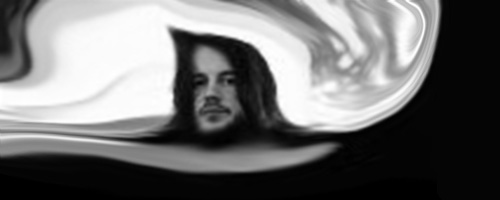 Elena hit the video store the other day and came up trumps, returning with a DVD from the Directors Label series called The Work of Director Chris Cunningham. (The video artist.) As soon as I saw the cover I realised we were in for something amazing. I'm a huge fan of the Björk music video All is Full of Love, and the cover of the DVD in question sports a beautiful shot from the film clip. What I didn't realise was that I had seen Cunningham's work before, all the way back in 1997 or 1998, one late, late night on Rage. The video for Aphex Twin's Come to Daddy fairly scared the $#!+ out of me, in an uncomfortably fascinating way. I've never forgotten that video, and when we rolled it again last night with the lights turned down I was surprised at how much of it was dimly remembered—dog peeing, ghastly face in the TV screen, distortions, dwarves, Richard D. James' leering face, the run-down housing estate, all retro-futuristic, and the amazing screaming head—images springing back to my mind from nowhere just moments before they appeared on the screen in front of us. What a rush.
While Cunningham has produced a range of work from commercials to music videos, video installations and short films, he remains iconoclastic in his vision. The recurring cyborg themes are remarkably executed, but the director's fascination with fluids and technical paranoia (source) are for me the most enticing aspects of his work. Cunningham's gothic futures not only confront the viewer with writhing, roboticised and distorted human forms, they also thrust us into wet, wet worlds where objects and contexts shift unpredictably and everything is dangerous. His saturated environments intensify the synthesis between flesh and metal, but also enhance distrust in the senses: the love-making Björk-bots stream with water in All is Full of Love, Beth Gibbons moves languidly through the medium in Only You, "Daddy's" TV-encased head lies in a puddle of it (while being peed on) in Come to Daddy, the disintegrating protagonist splashes over sky-scraper reflecting pools of it in Afrika Shox, and Brian Molko barely gets his head above it in 36 Degrees. It's a short hop from these less viscous surrounds to the slimier nastiness careening through our hero's dreams in the 2005 short film Rubber Johnny.
Cunningham's dystopian gaze has not wavered, despite suffering the steady attrition of constant appropriations. According to a Pitchfork interview last August, he has become demoralised at times seeing his distinctive æsthetic absorbed into high profile, high budget projects that peak hard and fast—like the robot designs in the film version of Asimov's I, Robot—defining a seasonal look for films or advertising that then become quickly dated. There are also a number of feature projects that failed to materialise, among them a collaboration with William Gibson to produce a film version of Neuromancer. Cunningham claims that he can only produce visuals for music or narratives that creates the right pictures in his head (apparently why he has never worked with Radiohead—he appreciates the music but is not enough of a fan). So he's obviously not taking requests. But if he was listening I would beg him to set my favourite track to new images: Bomb the Bass's Bug Powder Dust (1994). I never did like the video.
But Chris could breathe new life into it. He would make it feel like an insect's brain.