Sheena Got Problems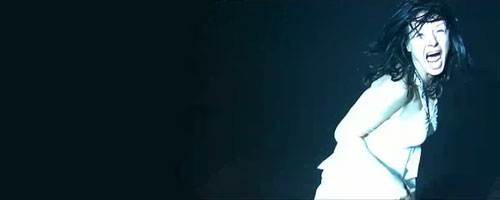 Speaking with Pitchfork last August director Chris Cunningham described his creative method thusly:
I'd just disappear for a couple of years and then suddenly come back and have intense periods of productivity. Before I did a lot of my videos I had been sitting around for a couple years not doing much and then I suddenly worked like a dog for two years. I feel like I'm about to do that again actually.
About a week ago his new music video for "Sheena is a Parasite," by British garage band The Horrors, was released into the wild. Like most of the characters into which Cunningham breaths life, Sheena (played by the brilliant Samantha Morton), well — she got problems. For those not familiar with Chris' work it can be a little confronting. If you'd like to ease into it, I'd suggest a look at Kevin Holy's Chris Cunningham site, my comments on his recent DVD, or this great post about the new video at 30gms.
But if you want to dive right in here is a high quality Quicktime version or try the flash version at YouTube. Just don't lean in too close… 'cause she'll get ya.