New, new, new, all-new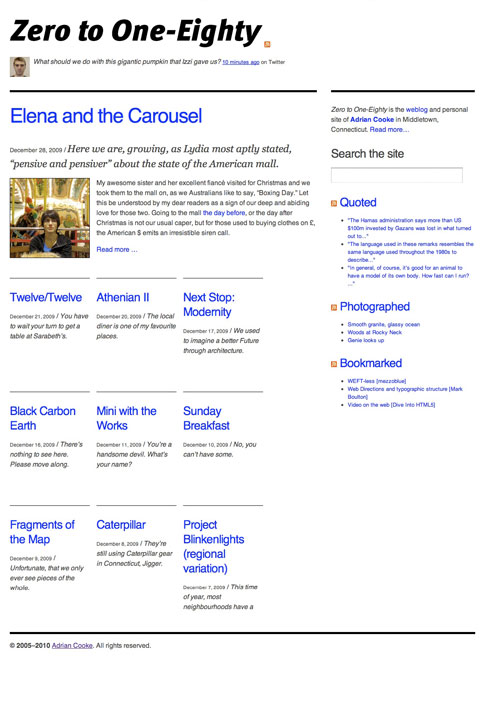 Everything is new!
Greywater 4 WordPress theme.
One has created version 4.0 of the not-so-venerable "Greywater" WordPress theme. New layout, new feeds from external sites, FF Meta, more hubris, white background, search is back…
Need to figure out what to do about images in the new default column width. For CSS nerds the layout is my own, largely untested version of "liquid-elastic"—it shrinks or expands to fill the screen up (or down) to a point. Works okay on Safari (Mac, iPhone), Firefox and Camino. No idea yet how it looks on PCs. I will go ahead and assume that it's pretty much a disaster on Internet Explorer right now. Plenty to fix and fuss with, ad nauseam, over the coming weeks…
Oh, and um… happy new year!