Californicators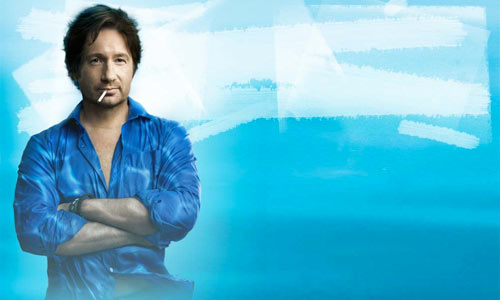 Image: Showtime.
LydiaT: "three reasons I like Californication." Here are a few more:
Hank's hatred of blogging and the fact that he does it anyway.
Baldy.
The sexy smurf.
The old Porsche.
Smoking (don't do it, kids).
The memories and reveries.
That punch.
The music.
A healthy attitude towards modern art.
The word "vajanus."
Baker's dozen. But Lyds is right: the main reason is Duchovny, who is simply perfect. He is, hands down, my favourite actor.