Perfect Café
Myles bought us a housewarming present yesterday: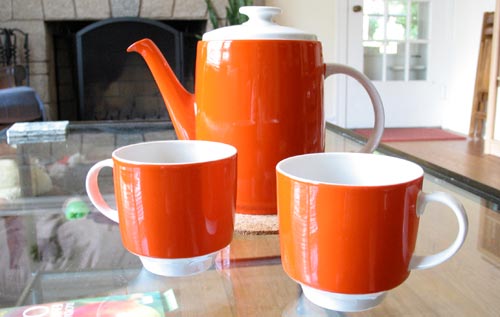 My neighbour David says they were probably made some time in the late 1950s to mid-1960s, when manufacturers started making modern, everyday dinnerware that emphasised utility. I guess that would make this an example of mid-century modern design. I'm curious to know more if any readers can confirm or elaborate.
Update (Jun. 23, 2013): see also.