Future of Web Design NY
The Future of Web Design in New York hit the high notes again this year.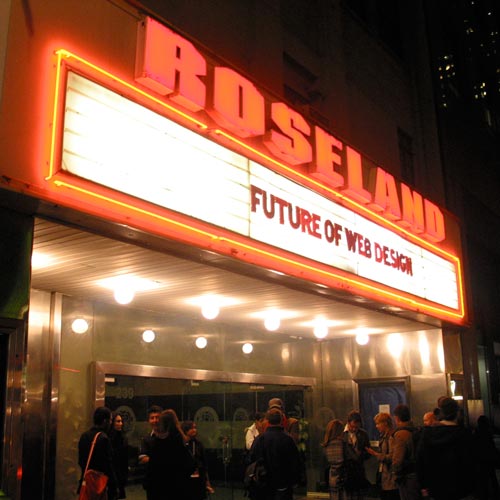 Derek Powazek's talk on group-generated intel† was a standout, particularly his discussion of James Surowiecki's The Wisdom of Crowds and how it relates to designing web applications. I bought the book on my way home, and just a few pages in the enjoyment factor is high. I also really liked Paul Boag's presentation on how to work with clients, a healthy mix of energy, sarcasm and Pommy hubris.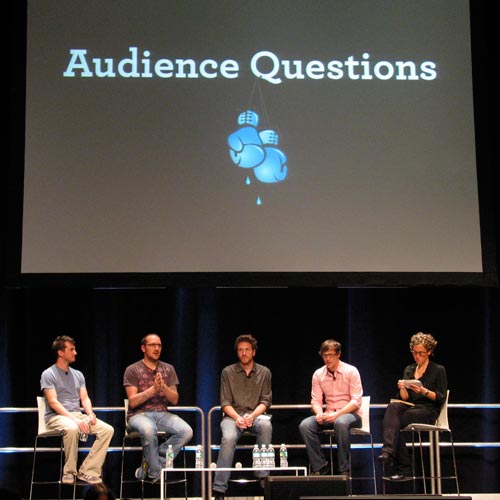 Chris Lea, Joe Stump, Ryan Sims, Daniel Burka and Liz Danzico.
Liz Danzico led a panel discussion at the end of the day on how designers and developers communicate with each other. This was rowdy and good. One thing came through loud and clear over the banter: communication works best when issues are framed in terms of problems to be solved, rather than as requests for a given solution.
† Crowdsourcing, ew.